Mr. Li Jianjun, Associate Chief Physician,M.M

M.M., Associate Chief Physician, Assistant Director of Research Lab of Muscular ...[Detailed]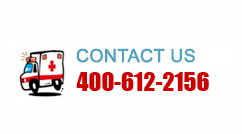 Address£º385 Xinshi North Road, Shijiazhuang City, Hebei Province, P.R. China
Zip code£º050091
Telephone£º£º+86-311-83832249
Free call £º400-612-2156
FAX£º+86-311-83832249
E-mail£ºyilingyuanban@163.com
----------------------------------
Bus line£ºBy 22 bus in the city to ridge hospital station or by 48, 58, 368 road under the new stone road.
Mr. Li Jianjun, Associate Chief Physician,M.M
Time£º2014-8-1 10:20:49¡¡Browse£º957´Î
M.M., Associate Chief Physician, Assistant Director of Research Lab of Muscular Dystrophy, Director of No. 1 Patient Region of Hebei Yiling Hospital Affiliated to Hebei Medical University, Member of Specialty Committee of Collateral Diseases of CACM, and Member of Specialty Committee of Paralysis Diseases of HACM. Good at diagnosis and treatment of muscular dystrophy, he has been engaged in clinical practice for more than 10 years in research and treatment of muscular dystrophy, motor neutron disease and myasthenia gravis. He has profound knowledge of TCM theories and rich experience in clinic practices, especially in treatment of such diseases as progressive muscular dystrophy, mitochondrial myopathy and glycogenstoragedisease with diversified gradient therapies. He has published more than 10 papers and participated in compiling of two medical books, of which the paper, A study on Duchenne Muscular Dystrophy in Medical Graphics, was appraised and considered as internationally advanced by experts organized by Heibei Provincial Committee of Science and Technology. He ever took part in compiling of 2 treatises, and won the Third Prize of Hebei Natural Sciences.