Mr. Li Jianjun, Associate Chief Physician,M.M

M.M., Associate Chief Physician, Assistant Director of Research Lab of Muscular ...[Detailed]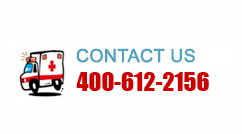 Address£º385 Xinshi North Road, Shijiazhuang City, Hebei Province, P.R. China
Zip code£º050091
Telephone£º£º+86-311-83832249
Free call £º400-612-2156
FAX£º+86-311-83832249
E-mail£ºyilingyuanban@163.com
----------------------------------
Bus line£ºBy 22 bus in the city to ridge hospital station or by 48, 58, 368 road under the new stone road.
MR.Yuan Xue Shan Chief Physician
Time£º2014-9-22 17:14:23¡¡Browse£º668´Î

Two muscular atrophy, deputy director, 20 years dedicated to the treatment of incurable neurological disease, can play in the clinical advantages of medicine, achieved good clinical efficacy, particularly good at motor neuron disease, Guillain-Barre syndrome, CMT psychosis diagnosis and treatment of disease. Papers of 20, the senate "Chinese medicine treatment of identified disease" and other academic monographs 3, 4 complete provincial and municipal scientific research, professional committee paralysis disease is in Hebei Province Medical Association.

Expertise: good syringomyelia, motor neuron disease, muscular atrophy and traumatic paraplegia, acute and chronic myelitis, diagnosis and treatment of multiple sclerosis and other muscular dystrophy.