Mr. Li Jianjun, Associate Chief Physician,M.M

M.M., Associate Chief Physician, Assistant Director of Research Lab of Muscular ...[Detailed]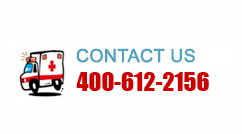 Address£º385 Xinshi North Road, Shijiazhuang City, Hebei Province, P.R. China
Zip code£º050091
Telephone£º£º+86-311-83832249
Free call £º400-612-2156
FAX£º+86-311-83832249
E-mail£ºyilingyuanban@163.com
----------------------------------
Bus line£ºBy 22 bus in the city to ridge hospital station or by 48, 58, 368 road under the new stone road.
MR.Hu Junyong Deputy Chief Physician Master of Medicine
Time£º2014-9-22 17:24:49¡¡Browse£º677´Î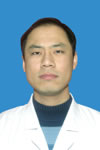 Hebei Medical University Affiliated with myasthenia gravis, director and deputy director of the Division of muscle atrophy Ridge Hospital, Hebei Province Association of Integrative Medicine elderly branch members, Hebei TCM Standing Professional Committee of paralysis disease, Hebei Province "Triple Talent Project" on three-level candidates, Shijiazhuang west zone tube top-notch talent. Won the provincial and municipal science and technology award five, three books, published more than 20 papers.

Expertise: good Integrative treatment of myasthenia gravis, myasthenic crisis, diagnosis and treatment of muscular dystrophy, cerebral palsy, mitochondrial diseases hyperthyroid disease, periodic paralysis, muscle weakness syndrome and other diseases.