Mr. Li Jianjun, Associate Chief Physician,M.M

M.M., Associate Chief Physician, Assistant Director of Research Lab of Muscular ...[Detailed]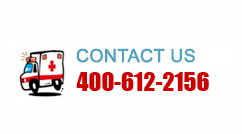 Address£º385 Xinshi North Road, Shijiazhuang City, Hebei Province, P.R. China
Zip code£º050091
Telephone£º£º+86-311-83832249
Free call £º400-612-2156
FAX£º+86-311-83832249
E-mail£ºyilingyuanban@163.com
----------------------------------
Bus line£ºBy 22 bus in the city to ridge hospital station or by 48, 58, 368 road under the new stone road.
Mr. Wang Dianhua, Physician In-Chief, M.D
Time£º2014-8-1 10:17:38¡¡Browse£º686´Î

M.D. ,Physician In-Chief of TCM, Director of Research Lab of Myelopathy under Hebei Yiling Hospital Affiliated to Hebei Medical University; Member of Specialty Committee of collateral Disease of CACM, and Member of Specialty Committee of Paralysis Diseases of HACM

He has been engaged in clinic practices for over 30 years in research and treatment of myelopathy, myatrophy, myasthenia gravis and progressive muscular dystrophy. He has profound and solid knowledge of TCM theories and rich experiences in clinic practices, especially in treatment of syringomyelia, traumatic paraplegia (caused by injury of spinal cord), aftercare following operation of tumor of spinal cord, spinal arachnoiditis and myelitis sequel, which acquires an noticeable efficacy. He has published 3 professional books as chief editor and 5 books as editor as well as more than 40 papers, of which the "Clinical and Experimental Study on TCM Yisuiling Capsule in Treatment of Syringomelia" was appraised as internationally advanced. Besides, he won scientific and technological achievement prize once by Hebei Department of Health.